Imagine that you own a bright smile, strong white teeth, and ruddy gums, but it still lacks something. What is missing? Let hiDental suggest: What do you think about a sparkling stone, only revealed when you smile looking both radiant and mysterious? It is both like a "secret charm" and a powerful statement about personality. The tooth gems is currently a "hot" trend that people choose a lot.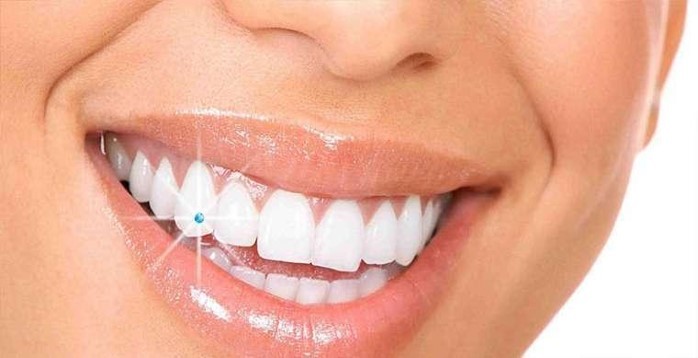 Implementation process:
Choosing teeth to be attached the stone onto: Normally, customers at hiDental often choose canines or molars. With this option, the opposite person will see the sparkling stone when you talk or laugh. Few people choose front teeth for tooth gems because they look quite "rough". If you have any expectations, do not hesitate to share with hiDental doctor for the best aesthetic direction.
Choosing stone: To ensure that the stone can be held firmly and does not cause discomfort, the doctor will choose a suitable size stone. At hiDental, we use dental stones. It does not remove tooth tissue and is not harmful to your health. If you choose non-dental stones, the tooth tissue will have to be abraded to attach the stone without discomfort. Therefore hiDental does not apply this direction.
Finish: Stone-attached teeth are cleaned and glued with dental paste.
So you've added charm to your smile already. The process is simple but not easy to achieve high aesthetic. Please find a reliable clinic address such as hiDental. Because the hiDental dentists are experienced and professional to ensure you get the best result.
Price:
| | |
| --- | --- |
| Tooth gems | 600,000 VND – 1,200,000 VND (depending on the level of treatment) |