What is fixed prosthodontics?
Fixed prosthodontics are the types of treatment where dentures are permanently attached to the user's teeth and jaw. The incomplete restoration of all faces on a tooth is called inlay, onlay and overlay. Recovering all the faces on a large or cracked tooth is called crown. Recovering a tooth that has been lost by bridging the 2 teeth beside is called a bridge.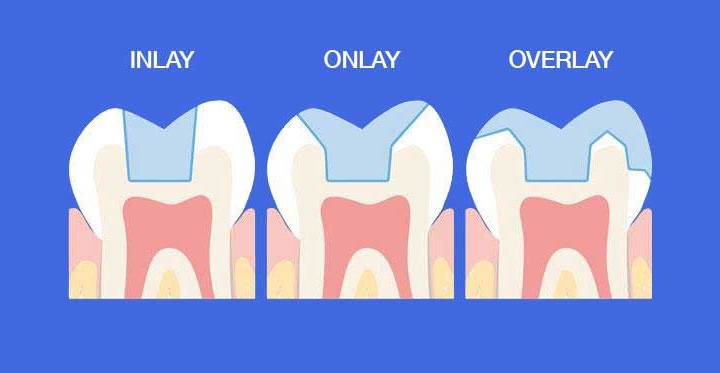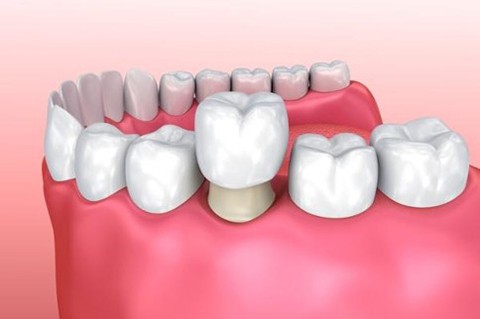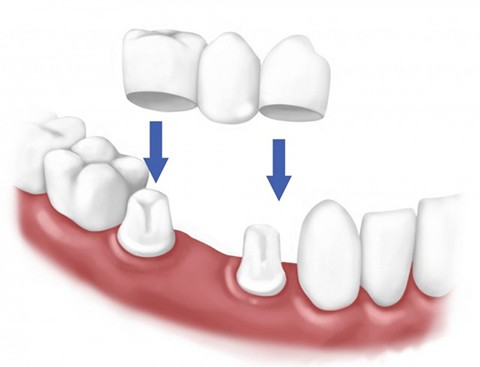 Fixed prosthodontics at hiDental:
Normally, bridge or crown treatment will be indicated by hiDental doctors when a tooth is missing or when a tooth is too deep or broken to fill. Sometimes customers come to the crown with the desire to have white teeth and more aesthetic but forced to be rejected by hiDental. Because these cases have many other treatments, it is not necessary to prepare a lot of dental tissue but still achieve aesthetics such as veneer and bleaching (whitenning). Please be assured that hiDental will always consult dedicatedly to give you the best and most sustainable solution.
You may find that fixed restorations are the most common type of treatment available at all dental clinics. However, what hiDental is aiming for is the accuracy and meticulousness in the results as well as the comfort of customer experience. Therefore, we always pay attention to every stage: only assign to prepare teeth when necessary, always care about the needs of color and shape of customers' teeth, doctors and labo techniques always work towards be as accurate as possible.
No less important, hiDental always choose the most advanced, beautiful and durable materials for customers. At hiDental, you can choose to make crowns and bridges of different ceramic materials, each with different features and prices.
Process of making crown & bridge:
The doctor will shape your teeth be smaller. This is a very important stage and depends a lot on the technique and experience of the doctor. At hiDental, with the philosophy of "maximally maintaining dental tissue," doctors prepare just enough to achieve aesthetics without wasting dental tissue that weakens dentures later.
The doctor takes a sample of your teeth to design a crown or bridge in the labo. While waiting for the actual prosthodontics, the crowns will be taken with a temporary white plastic crown to protect and ensure functionality as well as aesthetics.
Doctor tries crowns on teeth, make some small adjustments and permanently attach to customers.
Normally, it will take about 2-3 appointments to get the desired prosthodontics.
Price:
| | |
| --- | --- |
| Fixed prosthodontics | VND 300,000 – VND 10,000,000 (depending on treatment level) |