LINKED-INSURANCE AT HIDENTAL CLINIC
In order to provide the highest quality, comfort and safety services to our customers, hiDental clinic is always expanding the cooperation with the leading prestigious insurance partners in Vietnam.
hiDental clinic applies direct payment to customers who purchase the Insurance package associated with us.
Satisfaction of customers with a beautiful smile, always the mission that we set out and aim for. hiDental clinic is committed to always bring core benefits with the prescribed insurance policy for customers when choosing dental care.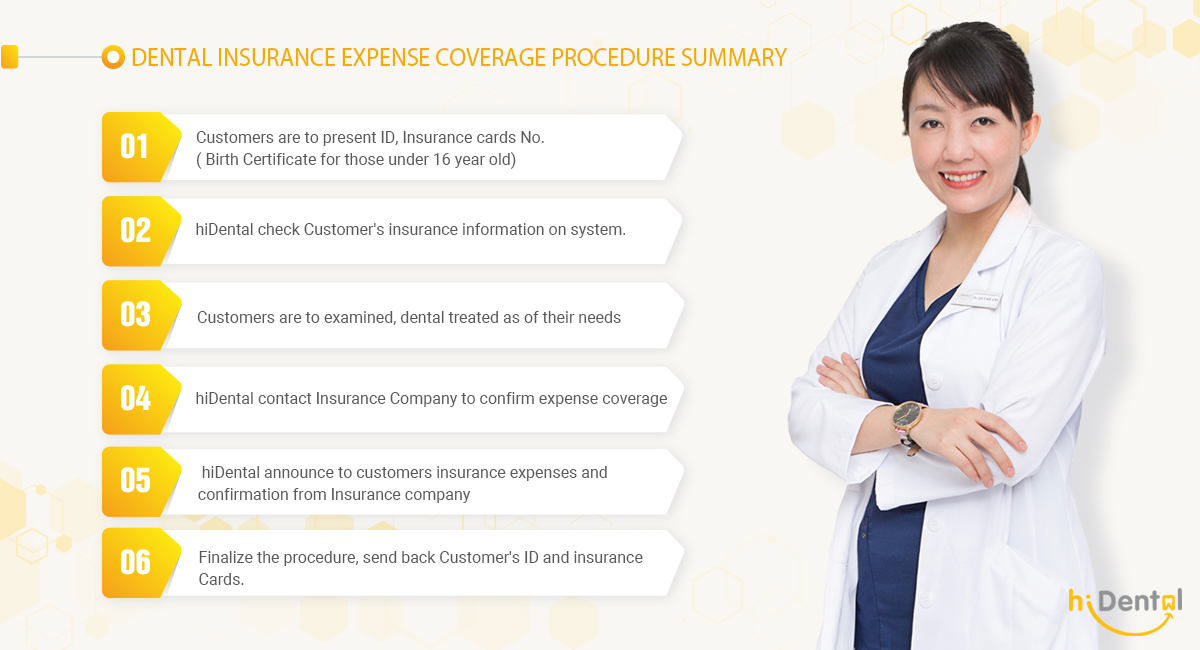 Types of services covered by health insurance:
Regular dental check up, digital X-ray,
Scrape tartar and teeth whitening,
Tooth extraction, fillings,
Curing root canal,
Or other treatment related to teeth.
NOTE: Depending on the customer's insurance limit and benefits, the amount of insurance agreed to guarantee would be different. hiDental staff will notify clearly to customer about the amount of insurance payment confirmation. In order to bring the convenience of medical examination and treatment at hiDental, you can use the Insurance card to actively check the personal checking benefits before using our service.
GENERAL EXCLUSION CLAUSE:
Cosmetic dentistry, implant, aesthetic implant, teeth whitening, braces.